Description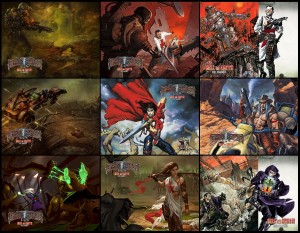 Bring a little life to your table in the otherwise barren Wasted West of Hell on Earth: Reloaded! These screen inserts are designed for use with the Savage Worlds Customizable GM Screen with gorgeous, full-color artwork for Hell on Earth: Reloaded.
In addition to the art, there's a full-color map of the Wasted West and all the charts and references you could shake a radioactive stick at (for those of you into shaking radioactive sticks, that is).
This is a downloadable PDF with four pages of rules references, a full-color map, and eleven different sheets of full-color art.