About
For customer service, please email

[email protected]

.
If you're looking to create your own setting, go to Licensing. If you're interested in working on our products, or have already been contracted by us and want some more information on our style, download our Style Guide.
About Pinnacle Entertainment Group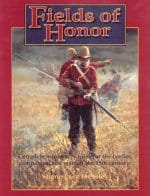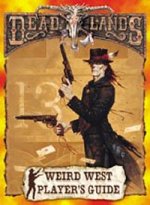 Pinnacle began in 1994 with Fields of Honor (a historical miniatures game) and The Last Crusade (a collectible World War 2 card game designed by John R. Hopler).
Certainly what we're best known for is Deadlands, which has now been going strong since 1996.
Deadlands has appeared as a roleplaying game, a miniatures game, a collectible card game, a collectible disk game, and a comic book. The roleplaying game can be found in its original "classic" edition, in the d20 system, and "Reloaded" for our current house system, Savage Worlds. It has also been translated into Steve Jackson Games' popular GURPs system.
---
The Current Team
Pinnacle's staff is spread out all over the world, from the hills of North Carolina to the deserts of Arizona and across the sea to Poland.
Studio2, our warehouse and fulfillment partners, are located in Knoxville, TN. They're not part of our company, but have been our friends and associates for many years.
Jodi Black – Chief Operations Officer and Managing Editor
Jodi likes to brag on her Zeta Tau Alpha fraternity sisters for introducing her to gaming while in college (although to be fair it was the guys in the Lutheran Student Movement who GM'd her first game of Dungeons & Dragons—then she was invited to join a sister's GURPS game group). She remains an active alumna member of Zeta.
Jodi Black handles day to day operations for Pinnacle including shipping negotiation, managing Kickstarters, and website customer service with Christine. She also handles marketing from convention support to retailers. Finally, she helps to keep Pinnacle's products top notch by employing her multiple award-winning editorial skills.
She is married to Pinnacle Entertainment Group's Savage Worlds Core Rules Brand Manager, Clint Black. Together they own and operate Carolina Game Tables, making Game Tables for Real Life. You can usually find them at a convention to show off tables, but they're always happy to talk about Savage Worlds and Pinnacle's plans!
You can contact her at [email protected].
Click here to sign up for press releases. 
---
Simon Lucas — Production Manager
Simon's been working with Shane and Pinnacle for nearly 20 years as a licensor, licensee, a freelancer, and editor. He ran the company for a few years, overseeing production for Deadlands Reloaded, Pirates of the Spanish Main,  Solomon Kane, and more.
Simon moved from the UK to the US in 2008 when he starting working on video games, culminating in 7 years working on Neverwinter Online in California. He's back in Arizona now with his wife and three children, where he rides herd over all Pinnacle products.
As Production Manager he works with the printers to get all the books, boxes, cards, and plastic made on time and on budget. He's also looking forward to being able to devote some time to writing, specifically for Rippers, his favorite Savage Worlds setting. It's widely reported that he is never wrong.
---

Scott Woodard – Web Updates and Writer
Originally introduced to roleplaying games thanks to a gifted copy of the Holmes' blue box edition of Dungeons & Dragons, Scott hasn't looked back since, believing that RPGs are the "pinnacle" of the tabletop gaming experience!
Career-wise, Scott has worn a number of oddly-shaped hats over the years ranging from practical special effects fabricator and puppeteer for the film industry to TV and radio promo producer, voice actor, author, playwright, and yes, game designer. He is one of only five Americans to have written officially licensed Doctor Who in the form of three audio adventures for Big Finish Productions, he won several awards for his on-air marketing work for the Kids' WB TV network, and his latest non-fiction book, Cinema and Sorcery, is a massive guide to sword-and-sorcery films from the silent era up to the present day.
Scott's first project for Pinnacle was proofreading a few chapters of Deadlands Hell on Earth: Reloaded which then led to his editing Deadlands Noir and eventually writing duties on The Sixth Gun and Flash Gordon.
Email Scott at [email protected] and be sure to follow him on Twitter: @sawoodard
---
Christine Lapp – Customer Service
Christine Lapp is a lover of dogs, beer, unicorns, and everything table top games! She also enjoys travelling to places that require hiking up hill and mountain trails to see the sites. When not traveling and playing games, she is helping her husband take over the world at Pine Box Entertainment! (She is the Pinky to his Brain.) If you ever see her at a convention or tournament, stop and say hi! She would love to get a game in ;) !
---
Clint Black – Savage Worlds Core Rules Guru and Community Manager
Clint Black started as a freelance writer with Pinnacle over ten years ago, but his activity grew significantly with the advent of Savage Worlds. Clint transitioned from a playtester on the original design team to the creator of one of the first settings (Necessary Evil) to one of the contributors to the core rules with the Explorer's Edition. Along the way, he worked on multiple Savage Worlds projects and has served as Pinnacle's forum administrator and the Rules Answer Man for years. Clint would also like to add that it's "his job to know when Shane isn't following the rules, but not say anything." ;)
You can email Clint at [email protected]
---
Kristian Serrano — Media Network Manager
Kristian joined the Savage Worlds community in 2008, as soon as he cast his eyes on a copy of the Savage Worlds Test Drive V6! PDF. Since then, he has worn many hats within the community, including blogger, podcaster (SBN News, Simply Savage with co-host Ron Blessing; Manifest Zone featuring Eberron™ creator Keith Baker), and community manager (the official Google+ Savage Worlds Community; the Unofficial Savage Worlds Discord Server.) Most recently, he launched game design studio and Ace licensee The Immaterial Plane with his partner, Jenn Sutcliffe. 
In 2009, Kristian created the Savage Bloggers Network (SBN), an aggregated RSS feed of Savage Worlds blogs written by fans in the community. Over time, its content grew beyond blogs and included podcasts, news, and streams by both Savage Worlds fans and publishers from across the Internet. Ten years later, the SBN has become the official channel for aggregating and distributing content from members of the Savage Worlds Media Network.
Kristian shares his life with 3 furry cats, 2 lovely children, and a partner who's amazing.
---
Ron Blessing – Editor
Ron's been a gamer since 1984 and with his wife, Veronica, is proudly raising two more gamers (Cat and R2) for the next generation. He first delved into the game industry as a podcaster, beginning with The Game's the Thing in 2006, and with his wife he co-created the original Savage Worlds podcast, Smiling Jack's Bar & Grill. In 2008, Ron began editing and contributing to RPGs and has freelanced for several Savage Worlds licensees, as well as for Pinnacle.
You can email Ron at [email protected].
---
Aaron Acevedo – Art Director
Aaron is a long-time friend of the company. He freelanced for Deadlands classic, Hell On Earth, Weird Wars, and a slew of Savage Worlds products over the years. We've not had him all to ourselves, though—he's worked on A Song of Ice & Fire, Babylon 5, Call of Cthulhu, L5R, Suzerain, Unknown Armies, Wheel of Time, and World of Darkness properties, among others, and produces art and design for bands, comics, films, and games.
---
Alida Saxon – Assistant Art Director
Alida started working with Pinnacle years ago providing cartography and illustration. She's produced work for Deadlands, Weird War 1, The Last Parsec, Rippers, and a
bunch of other Pinnacle properties and continues to do so while assisting Aaron with managing art production for various upcoming projects.
Beyond Pinnacle she has done freelance work for Onyx Path, Catalyst Game Labs, and Savage Mojo – where she is currently serving as their Art Director. In her deep, dark past she got her start in freelancing doing marketing and advertising art for companies with a distinct lack of treasure maps and night horrors.
As our Art Director, Aaron is always going to be on the lookout for new artists, cartographers, and designers. If that's something you're interested in, send him an e-mail at [email protected] and link your portfolio.
---
Jessica Rogers — Developer
Jessica's been playing RPGs since she was a kid in the '90s. Ever since, gaming has become a huge part of her life. She enjoys connecting with gamers of all types and believes that there should be a place in gaming for everyone.
She joined the Pinnacle family in August of 2019. Under the team's wings she's worked on many projects ranging from One Sheets to larger projects like Deadlands: The Weird West. Some of her favorite projects include 50 Fathoms: Fire and Earth, Dawn of Daikaiju, Disaster at Gran Atomica, ETU: Pinebox Perils, Rippers Expedition: South Pacific, Deadlands: Crater Lake Chronicles, and the previously mentioned Deadlands: The Weird West.
---
John Goff – Deadlands Noir / Deadlands Dark Ages Brand Manager
John's association with the Pinnacle gang goes all the way back to the Dark Ages (known today as "the mid-80s"), when he passed much of his free time killing Shane and John Hopler's characters on a weekly basis in a variety of unique and (at least to him) entertaining ways. Since then, he's held a fairly unusual mix of jobs, including private detective, fraud investigator, and interrogator for the U.S. military.
For the last decade or so, he's also been employed as a writer and game designer, both full- and part-time. Although he's authored, co-authored, or edited over two dozen works for Pinnacle, John is certainly best known for his first solo project, the Dime Novel Night Train. There is no truth to the rumor, however, that John receives a royalty for each player character slain while playing the adventure.
John has been involved with Pinnacle's forays into miniature rules dating all the way back to the original Great Rail Wars game. He also worked closely with Shane on producing the latest version of the Showdown rules.
You can email John at [email protected]
---
Danny James Walsh – Licensee Manager
Danny started tabletop roleplaying while at University studying rock music, fine wine, and bonfires by castle—and sometimes attending classes for his Philosophy and Classical Studies degree. He has edited for some of the industry's most respected companies including C7, Onyx Path Publishing, Modiphius, Triple Ace Games, and Third-Eye Games, amongst others.
A long time fan of Savage Worlds, he was brought on by Pinnacle as developer, writer, and editor for Savage Tales of Horror before transitioning to his current position as Licensee Manager.
Alongside his gaming work he is a full-time parent for two little gamers in the making, enjoys board and skirmish games, writing too many songs on guitar to remember how to play them, and all things movie and music related.
You can email Danny at [email protected].
---
Thomas Shook – Layout Designer
Thomas starting playing RPGs in his early teens. His first endeavors into the game were with the old box sets of D&D. Some of his fondest years of gaming during high school and college were playing Middle Earth Role-playing, Rolemaster and Top Secret/S.I.
He stumbled across Savage Worlds, fell in love with it instantly, and it became his go to system. After several conversations with Shane, Thomas joined Pinnacle as a an editor and layout designer. He has worked on several products including: Lankhmar, Rippers, Weird Wars I, RIFTS®, and several other lines.
In addition to working with Pinnacle Thomas has had the honor of working with other companies in the game industry including Gun Metal Games, Sigil, Modiphius, and GRAmel.
When not working on various projects Thomas enjoys spending time at the beach with his kids after relocating to Australia from the States.
---
Virtual Tabletop Team
The Pinnacle Entertainment Group Virtual Tabletop Team works hard to bring Savage Worlds assets to a variety of platforms. Here are the faces behind the pixels:
Dr. Amy Marshall, VTT Conversion Project Manager, Spokesperson
Amy is a recovering academic, G.E.D./Ph.D., and St. Louis native who has wandered the globe living various places (Japan, included) before settling back in the Lou. She's played in various systems since the late 1990s. She is also a game developer and co-founder of Arcanist Press and Project Manager for Sigil Entertainment Group. She's happy to help to bring Savage Worlds to your friendly neighborhood VTTs! 
Any questions for the VTT team? Email Amy at [email protected] .
Dev, Foundry VTT Lead
Dev is a relatively new TTRPG player based out of Chicago. Dev started with Savage Worlds just two years ago, but instantly fell for how versatile the system is.
Florian Radlberger, Foundry VTT Programming and Conversion
Florian Radlberger is from Austria and lives in Vienna. He's a Sci-Fi enthusiast, GM, and player who started out as a Pathfinder player. He was eventually gifted a copy of SWDX, and Savage Worlds has been his favorite system ever since.
Jeremy Puckett, Roll20 Graphics and Conversion
Jeremy Puckett is from Lexington, KY. He started gaming with GURPS, TMNT, and Shadowrun before discovering D&D. He has a Master's Degree in Library Science and currently works as a communications specialist for a major local hospital. He's played Savage Worlds since roughly 2002, is the owner of Savage Worlds Ace Licensee Blackwing Productions, and author of Heroes of Terra: The Mushroom War.
Jon Odishoo, Foundry VTT and Roll20 Graphics and Conversion
Jon Odishoo is from Milwaukee, WI. He works in marketing by day and enjoys graphic and web design, creative writing, and yoga. His roleplaying career started with Shadowrun and WEG Star Wars in the '90s, which he found to be a major creative and social outlet. His gaming group changed over to Savage Worlds in 2008 as they love playing in different settings, his favorite being Deadlands. He recently made the move to the virtual tabletop, allowing him to tell stories with others from around the world.
John Stevens, Roll20 Conversion
John Stevens is an administrator of savagerifts.com. His first RPG was Teenage Mutant Ninja Turtles. He joined the Savage Worlds community with Savage Rifts® and has never looked back.
Matteo Ceresa, Roll20 Conversion
Matteo Ceresa is from Ivrea, Italy. He graduated from The Polytechnic University of Turin with a degree in graphic and virtual design. He worked as a layout artist on the Italian edition of Savage Worlds Explorer Edition and SWADE. At the moment he is working as layout artist on the new edition of Gold & Glory (SWADE) for official Italian translator SpaceOrange42 and on several settings for D&D.
Mike Combs, Art Assets, Astral, Roll20, and Foundry VTT Conversion
Mike Combs proudly lives in Boston. He started with Tunnels & Trolls, enjoyed GURPS for many years, and journeyed to the Savage Worlds for fast combat and all the dice. He currently GMs campaigns where redcoats are the villains.
Rich, Lead Developer, Astral, Roll20, and Foundry VTT
Rich is a longtime resident of Louisville and started gaming with D&D (Basic/Expert and AD&D 1e). He's played all kinds of games and systems, but landed on Savage Worlds with the First Edition (2003) with his friends when he became tired of learning all kinds of systems to play all the different games/genres they liked. In an interesting bit of trivia, he actually played Savage Worlds online from launch via OpenRPG, because he and his players were scattered across the country. He also wrote the first Card Dealer for ORPG just so they could play more easily.
---
Michelle Hensley – Business Administration
Michelle hand
les all the bookkeeping, accounts payable, and taxes for Pinnacle. She's also a reality check on all our wild ideas. When Michelle isn't trying to rein in Pinnacle's finances she's riding herd over Shane and their two sons, Caden and Ronan.
---
Shane Lacy Hensley – President
Shane and Michelle Hensley owned a game and comics store called Fun 'n Games in Blacksburg, VA, while they attended school at Virginia Tech. During that time, Shane wrote for every major gaming company, including TSR, White Wolf, and West End Games, among many others.

In 1994, Shane started Pinnacle Entertainment Group, where he created the best-selling, award-winning Deadlands, Hell on Earth, Weird Wars, and later Savage Worlds and many of its settings. Since then he's written dozens of books and several novels, and designed everything from card games to miniature games to computer games.
In 2004, Shane joined Cryptic Studios as a designer on City of Villains, the sequel to the smash-hit City of Heroes Massively Multiplayer Online Roleplaying Game (MMORPG). Shane enjoyed several wonderful years at Cryptic before moving to Arizona to become Studio Head for Superstition Studios where he was making an MMORPG based on Deadlands.
Deadlands was unfortunately cancelled when the parent company folded, but Shane went on to create a colorful casual game called "Zombie Pirates." He then returned to his friends at Cryptic Studios where he served as the Executive Producer of the new Dungeons & Dragons game, Neverwinter. From there he moved on to Petroglyph Games in Las Vegas, Nevada, and is currently the Executive Producer for End of Nations.
Shane still runs Pinnacle with the help of many talented freelancers and partners. He lives in Chandler, Arizona, with his wife Michelle, their two incredible sons, Caden and Ronan Hensley, and far too many pets. He has a double-BA in History and Political Science, and an MA in Special Operations & Low Intensity Conflicts.
Shane's Credits include:
Novels, Fiction, and Comics
Deadlands: The Cackler Graphic Novel (Pinnacle)
Sole Survivor (West End Games)
Blood of Tarrian (West End Games)
Darkfall (HarperCollins)
Dead End(West End Games)
Prisons (White Wolf Studios)
Reaching for the Stars (West End Games)
The Trilogy With No Name (Pinnacle)
Deadlands Noir; Tenement Men (Pinnacle)
The Last Parsec: The Searchers (Wendigo Tales / Pinnacle)
Necessarily Evil: Fallen (Wendigo Tales / Pinnacle)
Weird Wars Rome: Without Fear (Wendigo Tales / Pinnacle)
Texter (Amazon)
Major Licensed RPG and CCG Work
Torg Eternity (Ulisses Spiele)
Army of Darkness Roleplaying Game (Eden/MGM)
Killer Instinct Collectible Card Game (Topps/Nintendo)
X-Files Collectible Card Game (Topps/Fox) (Unpublished)
Star Wars: Secrets of the Sisar Run Roleplaying Game (West End Games)
Star Wars: Edge of the Empire (Fantasy Flight Games)
Computer Games

Unnamed Project (Exec Creative Director / Daybreak Studios)
Neverwinter MMO (Exec Producer / Cryptic Studios & Perfect World)
End of Nations (Exec Producer / Petroglyph Games & Trion Worlds)
Zombie Pirates (Studio Head / Dust Devil)
VP of Product Development (Fire
Deadlands MMO (Studio Head / Cheyenne Mountain)
City of Heroes / City of Villains (Writer and Designer / Cryptic Studios)
Marvel Universe Online (Writer and Designer / Cryptic Studios)
Thunderscape (Designer / SSI)
Entomorph (Designer / SSI)
Panzer General (Designer SSI)
Operation: Watershed! (Designer / 4-H/USDA)
Roleplaying Games
City by the Silt Sea (TSR/Hasbro)
Nightmare Lands (TSR/Hasbro)
Earth, Fire, Water, & Air (TSR/Hasbro)
Ravenloft Monstrous Compendium II (TSR/Hasbro)
Terror in the Skies (FASA)
Humans (FASA)
Temple of Rec Stalek (West End Games)
When Axioms Collide (West End Games)
Techbook: Ships (West End Games)
Crosshairs (West End Games)
The World of Aden (West End Games)
Campaign Chronicles (West End Games)
A Fist Full of Zombies (Eden/MGM)
Warhammer 3rd Edition Game Master's Toolkit
Collectible Card Games
The Last Crusade (Pinnacle/Chameleon Eclectic)
The Last Crusade: The Russian Front (Pinnacle)
Deadlands Lost Colony: Showdown (Pinnacle)
Miniature Games
The Great Rail Wars (Pinnacle)
Rippers (Pinnacle)
Fields of Honor (Pinnacle)
Fields of Honor: The American War For Independence
Conan: Rise of Monsters (Pulposaurus)
Pinnacle Products Personally Written or Developed
The Last Crusade (Producer)
Fields of Honor
Fields of Honor Fields of Honor:The American War for Independence
Deadlands: the Weird West
The Quick & the Dead
Deadlands Players Guide
Deadlands Marshal's Guide
Hell on Earth
Waste Warriors
The Great Rail Wars
City o' Gloom
The Last Crusaders
Savage Worlds
Savage Worlds Explorer's Edition
Savage Worlds Deluxe
Evernight
50 Fathoms
50 Fathoms Explorer's Edition
Rippers (Developer)
Necessary Evil (Developer)
Necessary Evil: Breakout
Deadlands: Reloaded
The Savage World of Solomon Kane (Developer)
Traveller's Tales – The Gottleib Horror
Weird Wars: Weird War Two (For Savage Worlds, with Mike Montesa)
Numerous One Sheets
Deadlands Noir: Old Absinthe House Blues
Deadlands Noir: Companion
Savage Worlds Fantasy Companion
Savage Worlds Horror Companion
Savage Worlds Super Companion